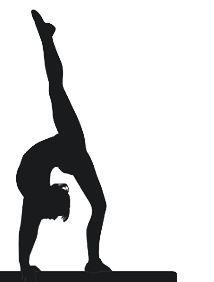 **PLEASE NOTE**
Space is limited at the beginning of the fall session due to availablility of coaches.
This year we are running a 6-week fall program and two 14-week sessions for the winter and spring program.
Our registration for winter and spring will be done via email. I am trying this since many are already enrolled for the fall. Please email me via: janicetrudeau@yahoo.com
Please put in your subject area: "registration." This is the information I need from you:
Child's Name
Class Level
First and Second Choice of Class Day and Time
To avoid any confusion or if you need a reminder of what you requested for the winter session, when you registered for the fall session, please confirm by emailing me. Please put in the subject area "confirm winter class placement." ​​​​​​​



If you are registering once the school year is in progress... please email to find out class availability. If we have space in the class you want your child to attend, your child will be added to the roster. Then you will need to turn in a health and registration form and pay the registration fee prior to your child starting the class. If you start when a session is in progress you can email for the prorated fee. If you are starting at the beginning of a session, simply pay the session fee for the number of hours you are attending per week. If we do not have space in the class you are requesting, we can give you the options we have remaining or add your child to the waiting list to give you the next available spot in the class you prefer.


The best way to reach us is via email. Even though we try to call everyone back, often we are unable to reach people.

The registration fee is $25. This annual fee is from September to September. When you register, you must complete a health and registration form and pay the registration fee.

At this time, we do not take credit cards. We accept checks and cash.

Below is a link to your health and registration form. Please bring a completed form to expediate your registration. If this is not possible, we do have additional forms at the gym.